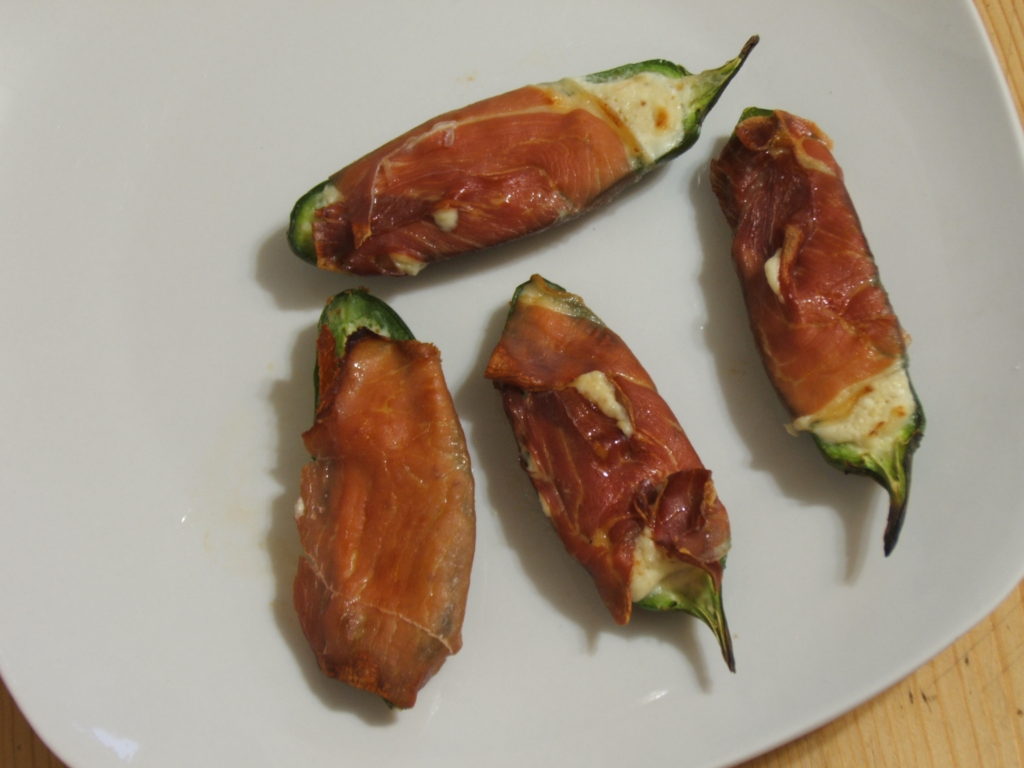 200g cream cheese
60-80ml Mama Hogg's Caesar Salad Dressing
10 Jalapeño Peppers
10 slices of Prosciutto
Preheat oven to 425F
Soften cream cheese with a hand blender or small food processor
Add Mama Hogg's and mix well with a spoon… or it splatters everywhere.
Cut Jalapeno peppers in half (leave the tops on) spoon out the seeds and white membrane
Fill the cavities with the cheese mixture to level
Cut a slice of Prosciutto in half and drape it over the stuffed pepper folding under the edges
Place them on a parchment paper-lined baking sheet, and place on the center rack in the oven for 20 to 30 minutes until the peppers have softened
Hint: the longer you cook Jalapeno peppers the less heat it will have.
So if you want lots of love (heat)… cook until its just barely soft…If you don't want heat… cook it until its limp.
To make vegetarian, don't add the Prosciutto
Enjoy!