Cut a boneless, skinless chicken breast in half lengthways (or use boneless thighs) and place in a plastic bag with enough Mama Hogg's to marinade.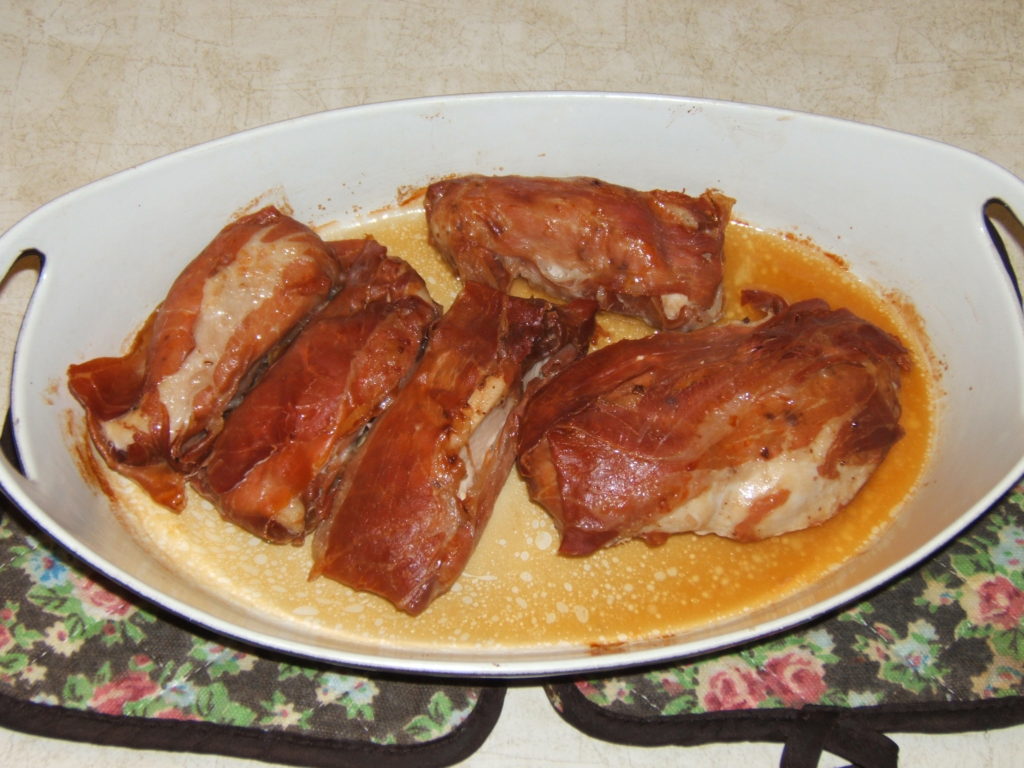 Marinade in the fridge overnight.
Place 2 slices of Prosciutto slightly overlapped on a board.
Place 1/2 chicken breast in the centre and wrap it like a burrito.
Place them in a well-oiled cooking dish and bake at 350 for 15-20 minutes or until the chicken is almost cooked through (a meat thermometer works well).
Remove from the oven and let it rest as it will continue to cook for 10 minutes… so DON'T overcook them, Please… they will be dry and dusty.
For added flavour you can drizzle Mama Hogg's over the top at service.